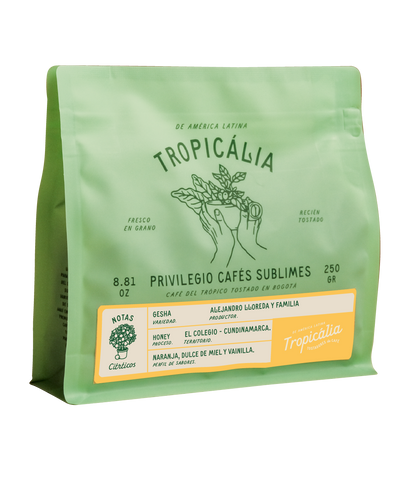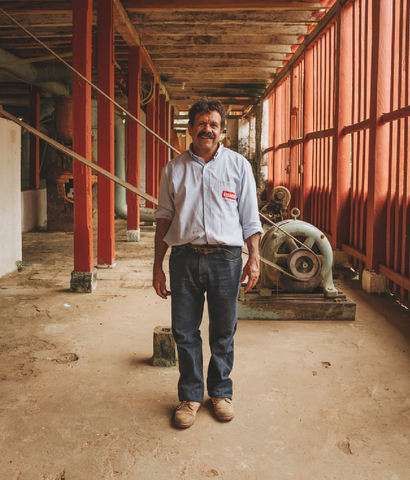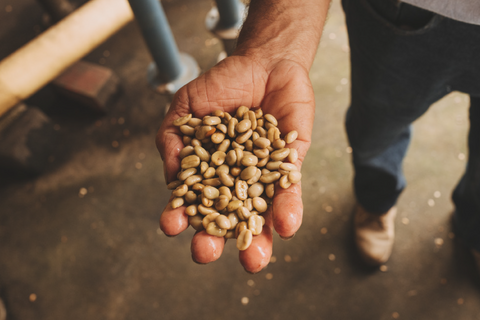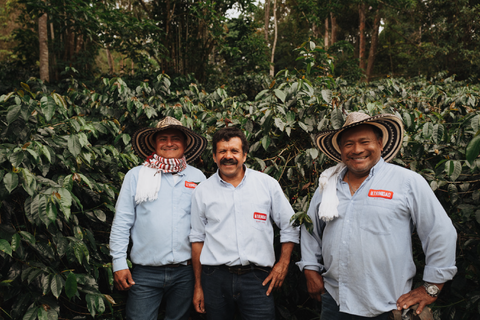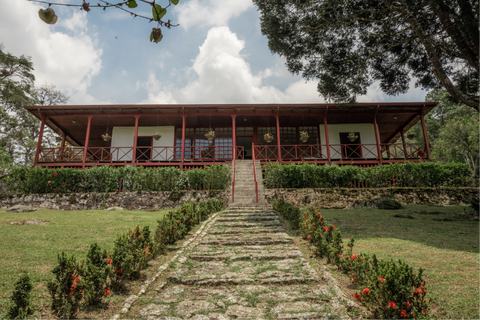 ALEJANDRO LLOREDA, GESHA HONEY - EL COLEGIO, CUND. 250g
Know more
PROCESS:  GeshaHoney
NOTES: 
orange, sweet honey, vanila
Story
Cafetal de la Trinidad was founded in 1894 by three partners, hence the name of La Trinidad, or Trinity in Spanish. After Colombia's last civil war, the Thousand Days War (1899-1902), coffee planting enjoyed a boom in the Cundinamarca region of Tequendama, just hours away from Bogota past the spectacular Tequendama Waterfall. Trinidad was one of the first farms, or Haciendas, to pioneer large scale coffee planting in the region.
By 1927, a seminal year in the history of Colombian Coffee, Trinidad had over 350,000 coffee trees, and exported directly to roasters in Germany, Holland, England and the United States. That same year, the Colombian Coffee Federation was founded to provide coffee a way of exporting to what had become Colombia's trademark national crop.
The roaring twenties, before the great depression of 1929, were a boom time for coffee, and Trinidad grew to become one of the largest coffee exporting farms in the country. In these days, what are now considered heirloom varietals such as Typica and Bourbon were planted by tenant farmers on the farm.
In the early 20th century, Trinidad was planted in Typica or Bourbon coffee varietals. These varieties produced a fantastic cup but were low yielding coffee trees, and were susceptible to leaf rust, or roya in Spanish, a disease that can decimate the coffee crops. From the 1970s, CENICAFE, the Colombian Coffee Federation's Research Center, developed the Colombia, Castillo and more recently the CENICAFE-1 varieties, that are resistant to leaf rust and produce a higher yield.

From 2015 onwards, the farm has been renewed by a new generation of the family, who have been renovating the Castillo and Colombia coffee trees with the heirloom varietals that once grew in the region, and have opened up the farm for the public to visit a living piece of Colombia's coffee heritage
 Trinidad has now a plot of leaf rust resistant varietals (Colombia, Castillo, Cenicafe 1) and planted a varietal garden of six different heirloom varietals (Geisha, Java, Moka, Pacamara, Pink and Yellow Bourbon). We plan to grow these to production, cup them along with our roasting partners, and grow in the varietals that best fit our soil and climate conditions.